ADDITIONAL SERVICES
In addition to chiropractic, acupuncture and massage, we offer several other treatments and services:
Spinal Decompression
Therapeutic Exercises
Cupping
Orthotics
Ultrasound, Muscle Stimulation, & Infrared Heat Therapies
Ear Candling
Nutritional Counseling
Ideal Protein


Spinal Decompression (Traction)
Our office is dedicated to offering the latest, state of the art therapies for treating pain in the low back and neck, sciatica, pinched nerves and bulging or degenerative disc diseases. We believe DTS Spinal Decompression Therapy to be the most advanced non surgical and pain free alternative.

Therapeutic exercises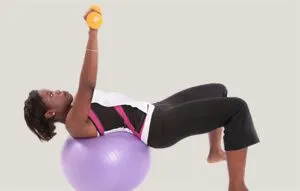 At River Valley, we incorporate exercises into your visit to include stretching and strengthening exercises to improve flexibility; and range of motion and strength of muscles and their associated fascia coverings that are inhibiting your body from functioning optimally and causing you pain.

Cupping
Pain, particularly chronic pain, is a sign that the body is not functioning properly. Cupping is creating a partial vacuum on the skin by means of suction. Cupping is used to drain excess fluids and toxins, loosen adhesions and lift connective tissue, bring blood flow to stagnant skin and muscles to stimulate healing. Once proper function is restored then pain no longer exists. Great for shoulder, elbows, upper back, low back, etc...
Orthotics
Your feet, even though they may not hurt, may be contributing to your overall health and postural balance. Custom orthotics can help you bring long-term relief to whiplash, chronic neck pain, posture, low back pain, sacroiliac joint pain, hip pain, knee pain, short leg, shin splints, ankle pain, heel spurs, foot problems, sports injuries and more. At River Valley Chiropractic, we are able to do a postural exam, then have custom orthotics made, just for your feet. We use the latest technology to get you the best in the industry. Ask us about feeling better today because when your feet don't feel good, you don't feel good.
Ultrasound Therapy
Muscle Stimulation Therapy
Infrared Heat Therapy
We will often use and incorporate these technologies in conjunction with our other services depending on your specific health condition and need. These technologies have proven themselves in helping patients with joint pain and inflammation, muscle tightness and pain, accelerating the healing of damaged muscles and ligaments following injuries.
Ear Candling
A safe, pain free cleansing the ear canal. If wax lingers in the canal it is collecting fungus and dirt. The heat from the lighted candle with the oxygen in the ear creates a gentle vacuum to draw the earwax out from deep in the canal. Ear candling can be effective in treating headaches, ear ringing (tinnitus) itchy ears, sinus problems and more and is even safe for children.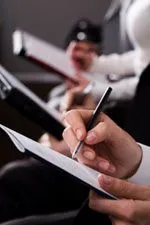 Lunch and Learn Sessions
Kent and Shelley often speak at businesses of all kinds on various topics such as; diet and nutrition, exercise so it's fun and beneficial, ergonomics and safety, stress and fatigue as well as other health related topics. Bring your lunch, pencils, paper and questions.
.